Art Day Celebration has multiple workshops throughout the year in all Art forms, such as visual, performance, literary and crafts but Art on Canvas is our annual creative art workshop event for which Art Day Celebration was developed.
By purchasing an art kit for an underprivileged child consisting of canvas sheets, water/acrylic paints, brushes and paint tray pallets, you will be providing the tools needed  for the participating child to explore their creativity, express their inner feelings and emotions, and allow them to escape into another world beside the one in which they live in. The two day event is packed with goodies bags, dance, music, food, art instruction and pure fun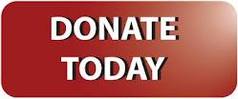 As a 501(c)(3) charitable program, your gift may qualify as a charitable deduction for federal income tax purposes.