On April 26, 2013, Art Day Celebration's Program Director, Eddy Albertini and Carine Fabius, owner of Galerie Lakaye, curated Art Day Celebration First Annual Art Exhibit and Silent Auction. The featured works of art were not those of professional artists or aspiring art students. Rather, they are the intuitive creations of poverty-stricken children who live in an ill-serviced town of Carrefour, Haiti where they are sometimes regarded as second class citizens.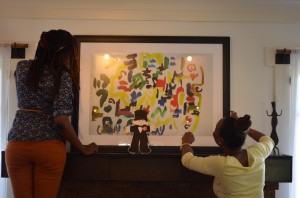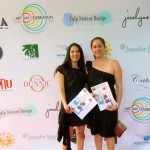 Art works created by these children will be on display at Galerie Lakaye until May 2nd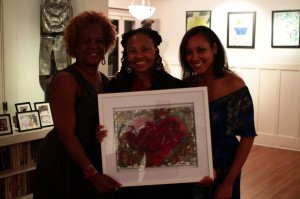 and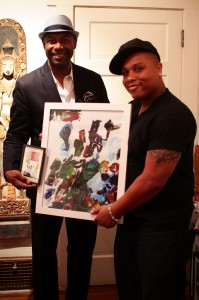 85% of the proceeds from the original artwork will benefit the child directly and go toward funding their education. Selected artworks will also participate in 2 other exhibitions in New York and Miami to give visitors a glimpse into the inner world of these disenfranchised children who find consolation in art and face their difficulties with courage, wit and creativity.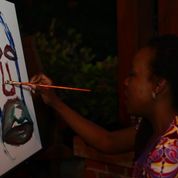 However, even such courage requires a helping hand sometimes. Therefore, consider making a gift of joy to those who need it most by purchasing an artwork or making a donation.