We are gearing up for Art Day Celebration 2014 with our sponsor The Dreaming Zebra Foundation. They have pledged to support us in our effort to give each child their own personal art kit. Please visit their website HERE and gift an art kit to a child participant for this year's Art On Canvas creative workshop.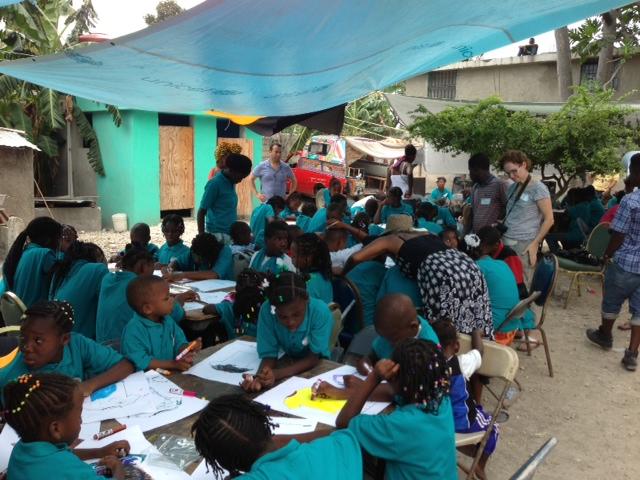 This year Art Day Celebration will be conducting it's 3rd annual creative Art On Canvas Workshop in Haiti on July 17th and 18th.
Our theme this year will be a "New Haiti". The children will be asked to draw, paint or sketch their vision of the "New Haiti".  They will create their own version of what their new nation looks like on canvas and/or drawing paper.