Last year's Art Day Celebration's Art On Canvas Workshop in Haiti was exhilarating! The invigorating activities entailed:
Organic Painting for the children between ages 5 to 7. The children were thought that life, color and creativity come from a well balanced relationship with nature. They used as paint colors extracted from plants and fruits.
Still Life Painting for the children between 8 to 12. These children learned to focus on the details of Still Life and to fill the entire page area with the fruits and vegetables that were provided to them.
Grid Tool for youths 13 to 18. These young people learned to use a ruler to accurately measure and scale their art creation. They were given a photograph to study and then upon visual observation to draw free-hand style to their best ability. The 2nd phase was to map the photograph with a grid and then drawing what they saw inside each square of the grid.
Next came a delightful surprise from the amazing creation of Angelo Maurice, from Kominote Ti Fanmi Nou de Diakonos who went beyond his imagination to paint an extraordinary piece of artwork. Angelo proved to us that he is definitely an "artist in the making". Without having any formal art training, and until our first Art Day Celebration in 2011, Angelo did not even have access to any art supplies It is a wonder that this gifted young man has year after year shown compelling improvements from his earlier paintings (shown below):


to now creating this magnificent painting: (collage courtesy of The Dreaming Zebra Foundation)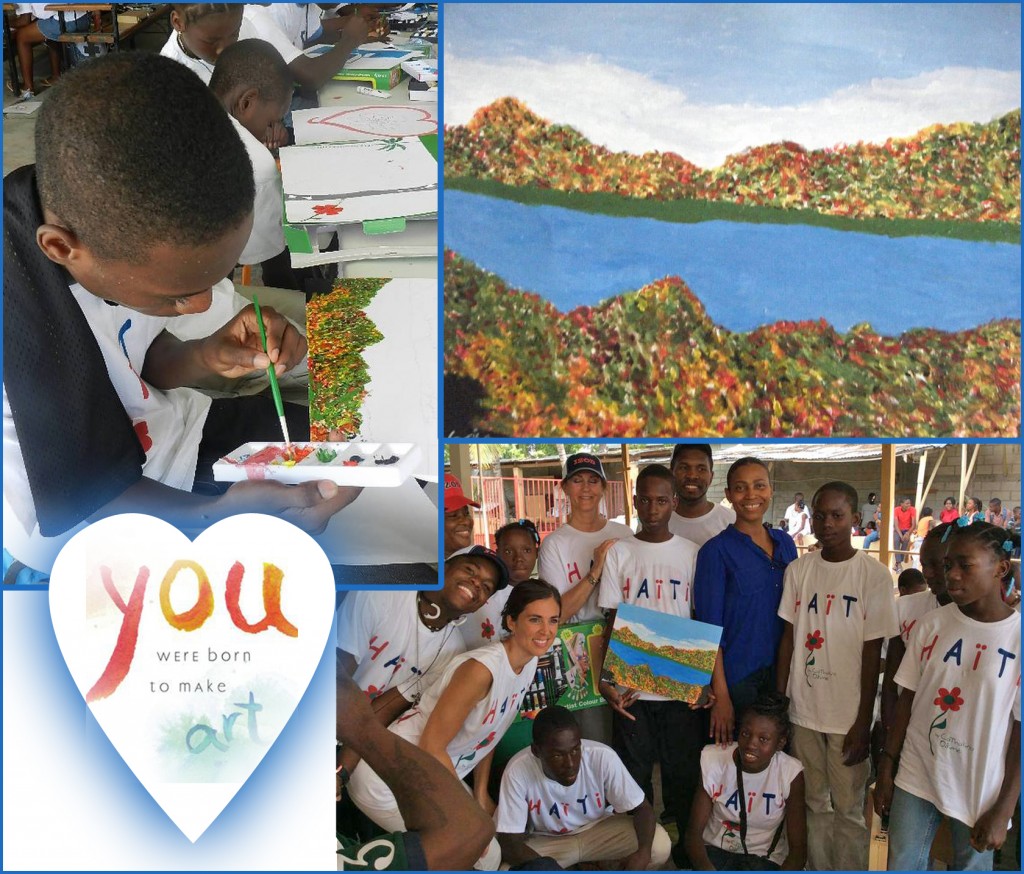 As we prepare for this year's  Art on Canvas Workshop in Haiti, Please join our partner, THE DREAMING ZEBRA FOUNDATION as they, with the help of Random Acts of Kidness, have our 4th annual workshop serve "a dual purpose".  "During Art Day Celebration 2015, the kids will design and create their own unique canvas tennis shoes and backpacks, a project that embraces the expression of individuality and creativity, while also providing basic material needs for the children. We can't wait to see their beautiful creations!" (The Dreaming Zebra Foundation)
PLEASE CLICK ON THE PHOTOS BELOW TO HELP THE DREAMING ZEBRA FOUNDATION FUND THIS LIFE CHANGING PROJECT!